Roger 23
Starting off his carreer as a dancer at the age of 2(!), he got into discomusic ("Boney M", and the like) quite early, with the main influences ranging from Cabaret Voltaire stuff, SPK, Chris and Cosey, Human League, Throbbing Gristle, Depeche Mode, Italo Disco,
Donna Summer (Giorgio Moroder), Visage, Ultravox, Soft Cell, New Order,
Psychic TV and the like, before really starting as record collector and DJ at the age of 14.
Besides touring around clubs and radiostations in Germany, he appeared as DJ a few times in UK, Belgium and elsewhere in Europe...
Nowadays his DJ sets consist mainly of Tech-House and Electro, as well as some abstract stuff and rare classics. For Bookings and detailed info contact R 23 at roger23@t-online.de...
After giving his Vinyldebut (a different split- project 10" Single) some years ago, Roger relaunched succsessfully on LL 002 in 1999.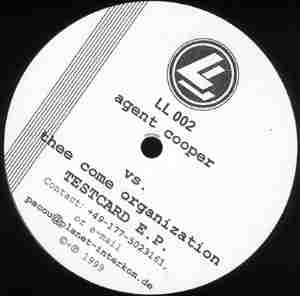 Besides working in a local recordstore, his musical activities recently led to some fresh output on Swayzaks own label.