Cache 001 Pacou - Solid Ground

Cutting date was June 10th 2005 @ D&M in Berlin.
On June 18th 2005 the label design is laid out.
On June 22nd 2005 the first test copies arrived from the pressing plant.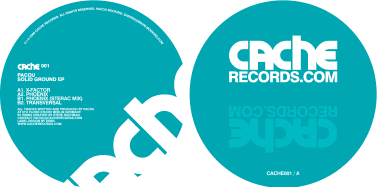 NOW AVAILABLE ON BANDCAMP (click)
The finished vinyl copies were out on September 7th, 2005. Thanks to everyone who helped this project, NEWS, dkbn, Tresor, handlewithcare.