Cache 002 Robert Armani - Classic Acid Trax

Released April 2006.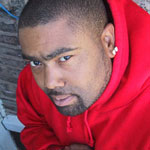 Cache Records signed producer legend Robert Armani for a quality re-press of 2 of his classic acid trax.
Robert Armani started his DJ and producer carrer in his teenage years, influenced by the chicago house pioneers Armando (RIP), Frankie Knuckles and Mike Dunn. Together with fellow "Traxmen" Paul Johnson, DJ Rush, DJ Funk and others, he laid the foundations of what is now known as "basement trax ghetto sound", literally capturing the sounds played at local underground events in the early 1990s.
Born Rob Woods, he took on his artist name being inspired by extremly sucsessful trips and showcases in Italy. There, at the beginning of his international career, he met like-minded roman producer and label manager Toni Verde. Most of his nowadays legendary recordings were issued on Verdes "ACV" imprint for the european market, and in parallel on the famous "Dance Mania" label in Chicago.
The 2 original tracks for this release have been out on ACV in 1992 - 14 years on it is about time for a fresh cut. The 12" comes with 2 Pacou remixes of the "old gold" session tracks next to the original versions, beaming the basement style to 21st century levels.
Here are mp3 clips of this release:
B-Side 1 "Frequency (Pacou Remix)"